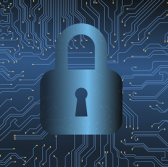 Perspecta has teamed up with Abaco Systems through its research arm to market a data bus platform that works to help warfighters safeguard weapons systems from cyber attacks.
Perspecta Labs developed the 1553 Bus Defender platform, also called MIL-STD-1553, under a research program of the Defense Department, the company said Thursday.
Abaco has begun to collaborate with Perspecta Labs to identify and review field testing opportunities for the platform and will leverage its experience in rugged embedded hardware design and production through the partnership.
1553 Bus Defender is designed to offer cyber protection without the need to modify the line replaceable units and prototypes of the platform have been assessed at DoD"™s system integration laboratories.