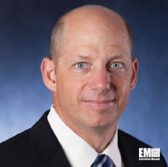 PAE has won a potential 11-year, $35M contract to secure F-35 aircraft facility construction and renovation sites in Lakenheath, England.
The 48th Civil Engineering Squadron at Royal Air Force Lakenheath awarded the indefinite-delivery/indefinite-quantity contract that covers protection, information monitoring and support for sensitive U.S. government projects, PAE said Wednesday.
PAE CEO John Heller said the company has developed methods and processes to maintain the integrity of facilities that clients intend to build or renovate.
The company has supported 28 construction security programs across 10 countries in accordance with Intelligence Community Directive 705.
PAE's ICD-705 construction surveillance training and certification program has been recognized throughout the Defense Department and U.S. intelligence community.