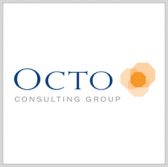 Octo Consulting has won a multiyear, $15M contract to develop and sustain software platforms for the U.S. Air Force's financial systems operations.
The company said Thursday it will update the FMSuite, eFinance and LeaveWeb applications as part of an effort to automate financial data management and processes at the military service.
The eFinance and FM Suite apps are intended to monitor compliance, budget and financial functions while LeaveWeb is designed to help active Air Force members file and approve leave requests.
"We are pleased that the Air Force selected our team to lead this mix of sustainment and modernization work," said Jim Vant, Octo executive vice president for defense and intelligence.
Vant added the project offers the company an opportunity to support the branch's IT development efforts and the Wright-Patterson AF Base.
Octo will also migrate LeaveWeb to Amazon Web Services' cloud platform as part of the contract.