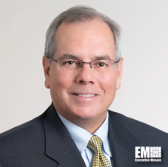 McLean, Va.-based Alion Science and Technology will support life cycle maintenance and modernization activities for U.S. Navy ships under a potential 18-month, $74M award from the Seaport-E contract vehicle.
The company said Tuesday it will leverage an integrated class maintenance plan in a bid to streamline processes, boost productivity and meet expected service life goals.
Vince Stammetti, senior vice president at Alion, said there is a need to continuously support government personnel in the delivery of life cycle maintenance and warfighting readiness.
Services under the award support the Naval Sea Systems Command.