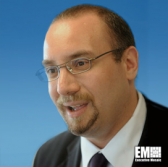 A new advisory panel of NASA has provided proposals during its first meeting to help advance commercial space activities, SpaceNews reported Wednesday.
The NASA Advisory Council's regulatory and policy committee convened on Nov. 16 in Washington to assess marketing concerns, advertising and export controls related to commercial space initiatives.
Mike Gold, vice president for regulation and policy at Maxar Technologies and committee chairman, talked about the International Traffic in Arms Regulations during the meeting.
"Second only to gravity, the ITAR had the greatest chance of keeping our spacecraft on the ground," said Gold.
Gold was appointed chairman of NAC's regulatory and policy panel in September to offer insights on the agency's commercial space initiatives.
Other points discussed during the meeting include intellectual property rights, commercial use of the International Space Station and planetary protection issues.