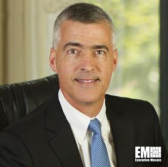 Maximus has landed the first special item number under the General Services Administration's new contract vehicle for contact center technologies.
The new IT 70 Automated Contact Center Solutions vehicle helps federal agencies access citizen engagement center technologies including artificial intelligence, chat bots, robotic process automation and voice recognition, the company said Monday.
"Over the last two years, Maximus Federal has participated in market research, industry days and requests for information to support the GSA"™s plans to establish this innovative contract vehicle," said Bruce Caswell, president and CEO at Maximus.
Services under the contract vehicle support the Trump administration's President Management Agenda that urges agencies to pursue customer service techniques.