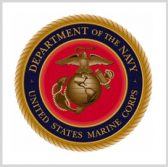 The U.S. Marine Corps seeks information on autonomous ground vehicles that can carry rifle squad assault and/or sustainment load on behalf of Infantry Marines in the squad level.
A FedBizOpps notice posted Wednesday says the Marine Corps Rapid Capabilities Office is interested in learning about ground systems equipped with teleoperation and robotic applique capabilities and a fully autonomous function.
The service also aims to assess an unmanned vehicle that can travel with a foot-mobile squad throughout the journey to their intended destination with 500 to 1K pounds of load, operate in various terrains, maintain accurate geo-location information in contested environments and adopt autonomy and artificial intelligence features to plan routes and avoid obstacles.
Additionally, the system is expected to perform intra-squad resupply missions.
The effort aligns with the federal government's focus on autonomy and AI in fiscal year 2019.
The Marine Corps will accept responses to the request for information until Nov. 28.