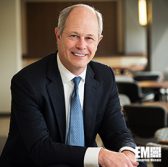 Kevin Phillips, president and CEO of ManTech International, told The Voice of Technology magazine in an interview that the increased defense budget for fiscal years 2018 and 2019 means an increase in the number of solicitations and "a requisite openness to new ideas to solve critical issues."
"We see a growing desire for new thought leadership and innovation around technology government-wide, and a much broader dialogue between government and industry on how to accomplish mission objectives as partners," he added.
Phillips cited security, automation, readiness and use of new tech platforms as some of the key challenges facing government clients.
He noted about the company's efforts to build up its talent pipeline, such as establishing two certification-to-degree programs with Purdue University Global to train employees in cloud, cyber and other tech areas.
He also talked about the importance of supply chain assurance, initiatives to address the security clearance backlog and ManTech's commitment to support veteran employees.