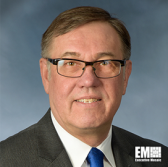 Philip Goslin, vice president of global supply chain at Lockheed Martin's rotary and mission systems business, has joined Exostar's board of directors.
Exostar said Monday Goslin brings supply chain management and aerospace and defense industry experience to the board.
In his current role, he oversees Lockheed's subcontracts and supply chain functions.
He previously worked as director of sourcing at the Bethesda, Md.-based company and held positions at General Electric and Martin Marietta.
Paul Kaminski, chairman of the board for Exostar, said the company will leverage Goslin's background in helping manage, secure and modernize A&D supply chain.
Herndon, Va.-based Exostar offers identity, credentialing, risk management and collaboration services to government contractors.