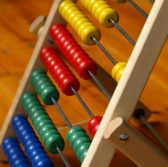 A Leidos-managed federally funded laboratory has partnered with the Frederick Center for Research and Education in Science and Technology in an effort to expand access to science, technology, engineering and math programs at higher education institutions within Frederick County, Md.
The center said Monday it will use the Frederick National Laboratory for Cancer Research's facilities to administer biological, biochemical and biomedical sciences classes for students from the University of Maryland at College Park as part of the Master in Chemical and Life Sciences program.
Under a three-year agreement, CREST and FNL will offer students opportunities to work with university faculty and lab scientists through research projects.
The partnership also intends to help researchers fill roles within the master's program of the University of Maryland, as well as receive training from the center.
Ethan Dmitrovsky, director of FNL and president of Leidos' biomedical research subsidiary, said the collaboration seeks to engage local academic institutions in training new research scientists while allowing lab employees to participate in various research and education efforts.
Leidos Biomedical Research operates the National Cancer Institute-sponsored lab that performs biomedical studies on cancer, AIDS and infectious diseases.