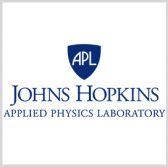 Johns Hopkins Applied Physics Laboratory garnered first place in the Intelligence Advanced Research Projects Activity's recent competition on geopolitical event prediction.
JHU APL said Thursday it was among teams that competed to answer 165 geopolitical questions over a course of seven months for the Geopolitical Forecasting Challenge.
Participants submitted predictions on various geopolitical topics such as the Afghan president's likelihood to experience leadership disruption.
Anna Buczak, Dan Berman, Jared Zook and Kayla Scharfstein composed DigitalDelphi, APL's team, and managed to score more points than 16 other competitors in the overall challenge.
The challenge is intended to help the intelligence community leverage crowdsourced forecasts to predict significant geopolitical events.