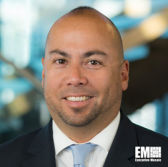 Amazon Web Services has designated DLT Solutions as a public sector distribution partner to help government technology vendors transform business operations with cloud computing platforms.
DLT said Tuesday it will support partners through the Cloud Navigator program that includes marketplace, sales and marketing, account management, cost optimization and billing support services.
Brian Strosser, president of DLT, said the company has leveraged 27 years of government support experience to help channel partners move to the cloud and manage public sector businesses.
The Cloud Navigator program also offers participating businesses access to multiple government cloud contracts and technical support.
DLT also serves as AWS' premier consulting partner and holds positions on contracting vehicles such as the General Services Administration Schedule and NASA's Solutions for Enterprise-Wide Procurement V.