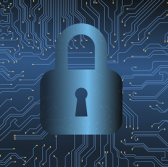 Deloitte and Attest have partnered to help government customers provide blockchain-based digital identity applications for protecting personal data of citizens.
Attest offers two digital identity applications that support the security and consent management of sensitive data, Deloitte said Monday.
Attest Wallet secures personal data shared with private sector firms and government entities, while Attest Enterprise facilitates data access authorization via consent management tools usable with any system.
"While many companies are looking at using a personal wallet in which the individual has control of their digital identity credential, government must serve the whole of citizens, including those who may not be able to accept the control of their identity credential in a digital form," said Wendy Henry, chief of government and public services blockchain at Deloitte.
Cab Morris, co-founder and CEO at Attest, said the company will work with its partner to provide the government with blockchain technologies including decentralized identifiers and verifiable credentials.
"A government-issued digital identity has the potential to reduce costs and risk for businesses in all industries, while also providing citizens with greater security, privacy and control over personal data," he added.