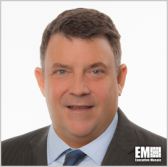 Cubic"™s mission solutions business unit has offered its satellite communications and networking products to support post-Hurricane Michael relief operations in Florida.
In coordination with the U.S. Army"™s Transportable Tactical Command Communications project office, the company provided free connectivity networks throughout the cities of Panama, Lynn Haven and Youngstown in the state using GATR satcom technologies, Cubic said Monday.
The American firm also deployed seven of its Huntsville, Ala.-based personnel to set up multiple 1.2-meter and 2.4-meter GATR systems to provide communication services to local public safety organizations and first responders throughout the Florida Panhandle.
Mike Twyman, president of Cubic Mission Solutions, said the company will continue to deploy its offerings in support of communication restoration and infrastructure reconstruction efforts during disaster relief operations.
The Army currently employs GATR systems to support expeditionary communications for warfighters deployed across the world.