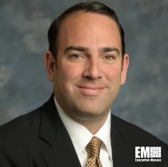 Carl De Groote and Chuck Louisell of Cisco Systems have said the U.S. military should adopt artificial intelligence, machine learning and in-line data analytics to sustain mission assurance and readiness.
De Groote and Louisell wrote in a C4ISRNET opinion piece published Tuesday that the military should supplement such technology platforms with an agile and resilient multinetwork architecture designed to operate in an evolving threat environment.
"This type of network, with human oversight, can give our military the ultimate advantage on the battlefield through mission assurance, sustained operations and greater awareness," they noted.
They cited how AI platforms could help the military increase situational awareness, accelerate data sharing, monitor global resources and offer real-time battlefield analysis.
Louisell and De Groote also discussed how "intent-based, zero-trust networking" helps build up mission assurance with AI-based cybersecurity platforms, application performance monitoring and continuous behavior analysis.
De Groote is director of defense operations at Cisco, while Chuck Louisell is a defense strategist at the information technology firm.