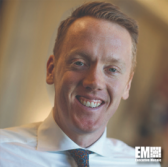 Christian Brose, former staff director of the Senate Armed Services Committee, will join Silicon Valley-based tech firm Anduril Industries as the company's head of strategy, Defense News reported Thursday.
Brose left the Senate in September after he served for four years as staff head of the Senate panel led by the late Sen. John McCain.
He served as chief speechwriter to former Secretaries of State Condoleezza Rice and Colin Powell.
The report said Brose decided to move to the private sector in an effort to help close the gap between the U.S. military and industry.
"At a time when some of the technology community is running away from doing work with the Department of Defense and national security, Anduril is running in the opposite direction," he told Defense News in an interview.
Anduril offers Lattice, a battlefield awareness platform that uses artificial intelligence, mesh networking, virtual reality and surveillance tools to help first responders, warfighters and law enforcement agencies detect and respond to threats.