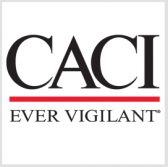 CACI International"™s national security solutions arm has received a $63.3M contract modification to continue to help the U.S. Air Force manage, update and maintain the Consolidated Air Force Satellite Control Network.
The Defense Department said Wednesday CACI NSS will provide the network support services at designated mission locations, conduct factory compatibility tests and perform phase-in sustainment services.
The modification exercises the second option of a previously awarded contract and brings the total cumulative value to $165.1M.
The Air Force will obligate $40.3M in fiscal 2019 operations and maintenance funds at the time of award.
CACI won a $446M contract in 2016 to provide consolidated AFSCN maintenance, modification and operational services to the service branch.
The new agreement tasks CACI to perform services in the U.S. as well as overseas locations including the U.K., Greenland, Guam and Diego Garcia in the British Indian Ocean Territory.
Work under the modification began on Nov. 22 and is slated for completion on May 21, 2024.