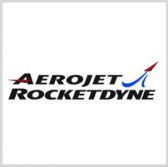 Aerojet Rocketdyne has received its remaining order of RS-25 engine flight controllers for the first four flights of the Space Launch System from Honeywell.
Aerojet said Wednesday it now has 18 flight controllers in its inventory at NASA"™s Stennis Space Center.
The controllers allows rocket communication while moderating engine thrust intensity and and monitoring overall health and performance.
Eileen Drake, president and CEO of Aerojet, said the company will work to equip its remaining 16 engines with the modern flight controllers to perform the initial flights of the new SLS exploration rocket.
The rocket manufacturer has delivered four RS-25 engines for SLS' Exploration Mission-1 flight, which is scheduled in 2020.