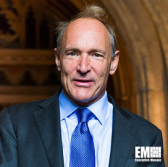 Tim Berners-Lee, creator of the World Wide Web, told Fast Company in an interview published Saturday about his plans to unveil a new startup that aims to decentralize the web and provide users control over their data and applications.
Berners-Lee teamed up with John Bruce, developer of the security tool Resilient, to establish Inrupt, which is set to launch this week to advance the use of a decentralized web platform dubbed Solid.
The Glasswing Ventures-backed startup will work to help registered users create, control and store their calendars, chat, videos, research and other information on Solid"™s personal online data or pod platform, according to the report.
Inrupt will provide developers access to the Solid platform to develop decentralized apps through the startup"™s website.
Berners-Lee, a professor at Massachusetts Institute of Technology, told the publication he plans to further build up his team and seek more venture funding for Inrupt later this fall.