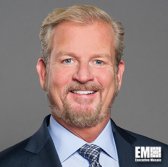 Raytheon and Rheinmetall's defense business have partnered to offer an optionally manned platform for the U.S. Army's Next-Generation Combat Vehicle program.
The industry team plans to propose the Lynx Infantry Fighting Vehicle for the service's NGCV program that seeks to replace the Bradley combat vehicle, Raytheon said Monday.
Army Futures Command has made NGCV one of its top modernization priorities and plans to deploy the vehicle in 2026 for use in rural terrain and urban combat environments.
"We fully understand the Army's need to quickly modernize its aging family of combat vehicles," said Taylor Lawrence, president of Raytheon's missile systems business.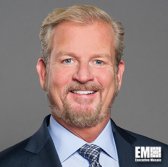 Lawrence added the company will equip Lynx with new technology platforms to provide a combat vehicle built to "keep U.S. soldiers far ahead of battlefield threats for decades to come."
The team will manufacture in the U.S. the Lynx vehicle that will integrate several Raytheon-built platforms.
Those include the Active Protection System that works to intercept antitank missiles and grenades; next-generation thermal sights to support reconnaissance and targeting missions; TOW missiles; and the Coyote unmanned aircraft system designed to counter drones.