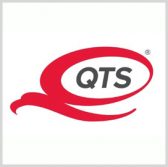 QTS Realty Trust has chosen Cohesity to power cloud-based managed backup services intended to help clients simplify data security processes.
The QTS Managed Backup offering uses hyperconverged technology to protect and recover files and applications through a single web-scale platform, the company said Wednesday.
QTS engineers will monitor and track security issues for customers of the backup platform designed to comply with FIPS 140-2 government standards.
The company also intends to distribute these cloud-based backup services via partnerships with cloud service sellers such as Amazon Web Services.