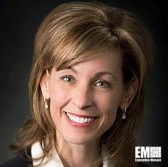 Leanne Caret, CEO of Boeing"™s defense, space and security business, recently visited Qatar University and spoke to engineering students about aviation career opportunities.
"These students are the future dreamers, innovators and leaders of Qatar"™s engineering industry. At Boeing, we build the future every day, and I was thrilled to share some of the exciting possibilities that are enabled by a career in aerospace," Caret said in a statement released Tuesday.
Her visit was part of a collaboration between the university and the Chicago-based company.
Boeing and QU have worked over the past three years in efforts to help students gain exposure to engineering design efforts and aerospace industry professionals.