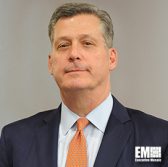 Perspecta has received a potential $36M contract to provide scientific, engineering and technical services to the ship signatures department of Naval Sea Systems Command"™s Naval Surface Warfare Center, Carderock Division.
The company said Tuesday it will work with the department that conducts research, development, engineering and test of U.S. Navy surface ship, submarine and small craft signatures.
Work covers design, development, modernization and certification of signal processing systems as well as operational, maintenance and sustainment support.
Other services will include information technology and information assurance; data acquisition, processing and analysis; and systems engineering and production support.
Mac Curtis, president and CEO of Perspecta and a four-time Wash100 awardee, said the company supports the Navy's efforts to secure and advance undersea warfare missions.
The contract allows the company to continue work in the Virginia-class and Columbia-class submarine programs.