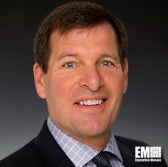 A panel of industry and federal leaders on Wednesday told the audience at NVIDIA"™s GPU Technology Conference how startups and small businesses could work with federal agencies and introduce emerging technologies to support government missions, MeriTalk reported Thursday.
Some panelists said startups that aim to speed up their entry into the government marketplace could team up with established contractors.
Anthony Robbins, vice president of public sector business development at NVIDIA, cited the middle managers at agencies and how they can help companies bring innovation to the federal government.
"I think we have to get at the middle managers, who own the budget, who built the infrastructure and drive compelling change agenda," Robbins said.