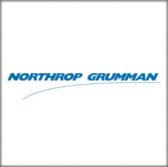 The U.S. Air Force has awarded Northrop Grumman a potential three-year, $54.6M contract to continue development work on a joint cybersecurity system for military services.
Northrop will also integrate, field and sustain the Unified Platform as its systems coordinator, the Defense Department said Friday.
The Air Force Life Cycle Management Center received six offers for the labor hour-and-cost contract and will obligate $2M in fiscal 2019 research, development, test and evaluation funds at the time of award.
Work will take place in San Antonio, Texas, through October 2021.
The UP program seeks to build an integrated command-and-control battle management system intended to support defensive, offensive, intelligence, surveillance and reconnaissance missions of military cyber forces.