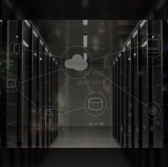 The National Oceanic and Atmospheric Administration seeks input from industry, academia and the general public on the advantages of open access to data through NOAA's Big Data Project collaborators.
A FedBizOpps notice posted Monday says NOAA will collect and use feedback to determine end user needs as well as the impact of agency data across the marketplace.
Responses are due Oct. 15.
The agency looks to migrate a significant portion of its data to cloud infrastructure through contractual arrangements and host cloud-based information with the use of multiple platforms and services.
NOAA collaborates with infrastructure-as-a-service providers under the Big Data Project as part of efforts to expand public data access.