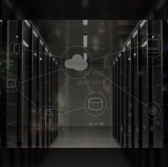 The National Institute of Standards and Technology and the National Technical Information Service have partnered to finance an industry project to build a cloud-based technology platform to integrate commercial data on federal systems and intellectual assets.
NIST said Wednesday it will allocate $1.7M for Berico Technologies to carry out the project in collaboration with Amazon Web Services, Dun & Bradstreet's federal business and Virginia Tech University Pamplin College of Business.
Berico's team aims to develop a website that will use data analytic tools designed to explore multiple technologies from across the federal research system.
The institute will provide funds through the NTIS Joint Venture Partnerships program, which seeks to encourage collaboration between companies and agencies in efforts to identify new methods for federal data and service management.
"Improving technology transfer and the commercial deployment of inventions arising from federal research and development is a high priority for the administration, and this new project supports the NIST initiative for Unleashing American Innovation," said Walter Copan, director of NIST and undersecretary for standards and technology at the Commerce Department.