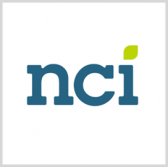 NCI Information Systems has been selected to assist Incentive Technology Group in sustaining up to 75 of the Federal Communications Commission"™s aging assets under a potential five-year, $25M procurement vehicle.
NCI said Wednesday it will be in charge of installing modern security systems on legacy technologies and employing agile development methods to update FCC"™s information technology assets as part of the agency"™s Legacy Information Technology Applications Support program.
The Reston, Va.-based firm will also provide programming support services to help FCC modernize its systems and organize its operations.
Paul Dillahay, president and CEO of NCI, said the company will work to support FCC"™s goal of maintaining its legacy IT systems in a bid to deliver better customer support and security services.
He added that the contract will allow NCI to build on its more-than-20-year partnership with FCC, as well as demonstrate its operations and maintenance strategies and technical experience, among other things.