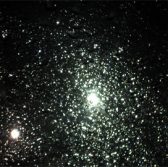 NASA seeks information on vendors that can provide equipment and services necessary to administer the Space Weather Follow-On program for the National Oceanic and Atmospheric Administration.
A FedBizOpps notice posted Monday says NASA seeks concepts for a SWFO-L1 mission instrument that can produce observational products for solar wind plasma velocity, density, temperature observation, suprathermal ion flux and magnetic field flux.
The space agency is also looking for an S band spacecraft compatible with the system interface specifications of the Evolved Expendable Launch Vehicle Secondary Payload Adapter for heliophysics missions of opportunity.
The SWFO-L1 mission aims to maintain the continuity of solar wind data and coronal mass ejection imagery as part of the National Weather Service's space weather research operations.
The program is also expected to help NWS' Space Weather Prediction Center deliver predictions of solar storm intensity and time of arrival to public and private sector leaders.
NASA will accept responses to the request for information until Nov. 15.