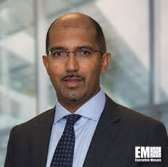 Dewberry and Civis Analytics have collaborated on a data collection and analysis initiative to assess Hurricane Harvey"™s impacts to Houston and support recovery efforts in the city.
"The Harvey hindcast analysis conducted by Dewberry and Civis Analytics showed that there were an additional 130K Houstonians who were not counted in the original assessments, especially in lower-income communities," Mat Mampara, associate vice president and senior water resources engineer at Dewberry, told ExecutiveBiz.
"This analysis has provided the city with important information in making its case to state and federal officials for the need to obtain additional funding for recovery and reconstruction," Mampara added.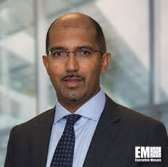 Civis Analytics tapped Dewberry in September to help perform damage estimation, 2D flood risk modeling and meteorological data processing to support storm rebuilding efforts in Houston.
Mampara also commended the city"™s Housing and Community Development Department for leveraging data, flood modeling and new methodologies in damage assessment initiatives.