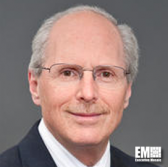 Leidos has received a Capability Maturity Model Integration for Development Level 3 appraisal for its methodology to initiate programs and product assessments in accordance with industry best practices.
The CMMI Institute granted the rating after reviewing Leidos' systems and software engineering, integration, maintenance, management and development processes with the Standard CMMI Appraisal Method for Process Improvement, the company said Monday.
James Cantor, chief technology officer of Leidos, said the distinction along with investment in a common development system, training and DevOps practices will help the company support customers in efforts to address their challenges.
CMMI-DEV offers a set of guidelines meant to help companies manage offerings and customer services.
Leidos also holds ISO certifications at more than 50 company facilities.