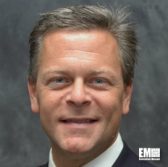 Leidos has joined a Cerner-led team to upgrade the Department of Veterans Affairs' electronic health record system through the deployment of the same EHR platform used at the Defense Department's medical facilities worldwide.
"As lead systems integrator for the DoD's Defense Healthcare Management Systems Modernization (DHMSM) program, we are pleased that the deployment of MHS GENESIS will now include the VA," Jerry Hogge, a senior vice president at Leidos, said in a statement published Wednesday.
Hogge added the company will work to support the joint mission to provide a health care platform for service personnel, veterans and their families through its partnership with Cerner.
Other members of the team that will support VA's EHR modernization initiative include Accenture, AbleVets, Guidehouse, Henry Schein One, ProSource360, MicroHealth and 17 additional small companies.
Cerner forms the team in support of a potential 10-year, $10B EHR modernization contract that VA awarded in May.
Cerner also works with Leidos and Accenture as part of an industry team that won the potential 10-year, $4.3B DHMSM contract in July 2015.