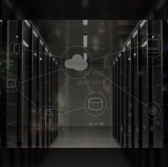 Juniper Networks and Nutanix have extended their partnership to help enterprise customers migrate information technology applications to multicloud computing platforms.
Both companies will combine offerings that work to manage virtual workloads and secure enterprise cloud environments through a microsegmentation approach, Juniper said Wednesday.
Bikash Koley, chief technology officer at Juniper, said the company plans to integrate its Contrail Enterprise Multicloud system and Unified Cybersecurity Platform with Nutanix's Enterprise Cloud products to support computing, storage and networking functions.
Contrail uses an intent-based method to facilitate application security, unified operations and connectivity.
The Unified Cybersecurity Platform is powered by a software-based network and seeks to simplify the process for securing the enterprise IT infrastructure.
The integrated offering will work to help organizations implement the vSRXÂ virtual firewall in a Nutanix environment, as well as manage multicloud architectures on premise and in the cloud.