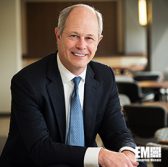 Industry stakeholders have participated in the Office of the Director of National Intelligence"™s efforts to come up with a framework of common standards designed to help agencies assess an individual"™s suitability for a security clearance, Federal News Network reported Tuesday.
Sue Gordon, principal deputy director of national intelligence, said Tuesday ODNI expects to complete those standards by the end of 2019.
Kevin Phillips, president and CEO of ManTech International, said the common set of standards could help industry "define its trust and put into its insider threat."
"Without that and information sharing, the insider threat is hollow, because we don"™t know what our reports are doing at a government facility," Phillips said.
"If we"™re going to be co-responsible for people of trust, which we should be, then we have to figure out how to do that together and make it uniformly applied and available to the entities that hold trustworthy individuals."
The report said Phillips has convened a meeting of 16 GovCon CEOs to talk about their concerns over the security clearance process.