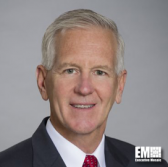 Gerard Hueber, vice president of business development for naval and area mission defense at Raytheon, has said the company has modernized its product development and sustainment processes for missile defense systems, Navy Recognition reported Monday.
Hueber noted in an interview that Raytheon is adding new technologies such as active guidance systems in its product portfolio to address the growing demand for layered defense on naval ships, as well as to allow the U.S. Navy and its allies to gain the upper hand at sea.
He added that the defense contractor leverages its internal investments and customer-funded research work to develop and deliver mission defense systems to the service.
"From naval air defense to land-based solutions, we have one paramount goal: protect the mission and those carrying out the mission," the Raytheon executive said.
The products included in Raytheon"™s range of mission offerings for naval operations are the Standard Missile 2 and 6 anti-air and anti-surface interceptor missiles, Evolved SeaSparrow Missile, Rolling Airframe Missile and Phalanx close-in weapon system, all of which are designed to deter threats from a long distance.
Hueber said there is still a need to design defense systems for intermediate, short-range and close-in operations.