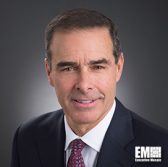 George Krivo, CEO of DynCorp International, told Defense News in an interview published Wednesday that the company has begun to look at merger and acquisition opportunities as it aims to increase its scale to approximately $3B to $4B in annual revenue.
"In the next six months to a year, you"™ll see a whole bunch of consolidation in what I call second-tier defense logistic service providers. I think DynCorp will be part of that," he said.
DynCorp secured a potential 12-month, $258M task order in September to continue to provide maintenance operations and base life support in Afghanistan under the U.S. Army"™s Logistics Civil Augmentation Program IV contract.
Krivo cited global footprint and the "race to scale" as two market trends that drive consolidation in the defense logistics service subsector.
"Without those basic table stakes, you can"™t compete in a lot of these massive multibillion-dollar contracts, and so that"™s what"™s driving the industry to these larger companies," he added.
DynCorp recorded a 16 percent rise in revenue for the second quarter of 2018 and Krivo attributed that to the company"™s focus on core capabilities as part of its corporate strategy.
He also mentioned how the Defense Department"™s focus on its budget's operations and maintenance aspect benefits the company.