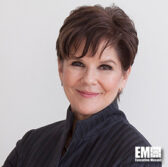 General Dynamics has initiated portfolio shaping efforts through its $9.7B acquisition of CSRA and recent move to divest its government call center business, the Washington Business Journal reported Wednesday.
Maximus agreed earlier this month to purchase General Dynamics Information Technology's federal citizen engagement centers for $400M in cash to expand its capabilities in citizen services delivery.
General Dynamics CEO Phebe Novakovic said that deal allows GDIT to focus on enterprise information technology platforms and high-end professional services.
"We are [business-to-business]-focused and this shifts us away from the more public-facing markets," Novakovic said Wednesday at the company's earnings call.
General Dynamics saw its revenue rise 20 percent to approximately $9.1B and posted an 11 percent increase in net earnings to $851MÂ in the third quarter of 2018.