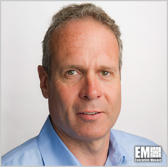 Fugue has received a Cybersecurity Breakthrough Award in the infrastructure-as-a-service category.
The company said Wednesday it was given the award as recognition for its products that readily determine the existence of anomalous content in a cloud infrastructure, like a policy violation, an unauthorized transaction or a misconfiguration, and address the problem as it happens.
"As enterprise cloud adoption increases at a breathtaking pace, cloud infrastructure misconfiguration has emerged as a primary cause of data breaches," said Fugue CEO Phillip Merrick.
He added the company takes pride in being acknowledged for its cloud security tools.
Fugue makes its place among other startups in the information security industry such as Symantec, SonicWall, Duo Security, Blackberry, McAfee and Check Point.