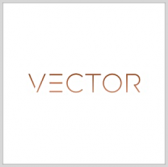 James F. Palmer, former corporate vice president and chief financial officer at Northrop Grumman, has been appointed as a member of Vector's board of directors.
He holds over 45 years of financial expertise in the aerospace industry, having formerly held executive roles at Boeing and Visteon in addition to Northrop, Vector said Monday.
As a board member, Palmer will contribute his experience to the microsatellite launch company made up of industry veterans from big firms including Boeing, VMware, Virgin Galactic and SpaceX.
"Vector continually looks to add senior talent to our staff, advisors and our board of directors," said Jim Cantrell, CEO at Vector.