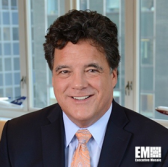 Acorn Growth Companies has appointed Hal Chrisman, formerly a vice president of ICF, to serve as an executive in charge of the private equity firm's acquisition strategies.
His appointment is effective Nov. 1 and he will bring more than three decades of aerospace and defense market experience to his new position, Acorn said Monday.
He will work with the investment firm's portfolio companies to drive organic and inorganic growth efforts worldwide.
Chrisman most recently led ICF's aerospace and maintenance, repair and overhaul line of business.
He previously held various leadership roles at the Dove Missions nonprofit organization, AeroStrategy, Pemco Aviation Group, Cirrus Advisors, AeroSpan, Oracle, The Canaan Group and Williams International.