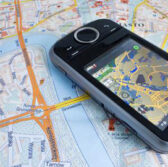 Esri has announced the inclusion of its location intelligence technology in a catalog that lists applications and software platforms designed for the public safety community.
The FirstNet App Catalog now includes the Explorer for ArcGIS app designed for use with Esri"™s software-as-a-service platform and intended to help first responders view authoritative maps using their mobile devices, the company said Monday.
FirstNet subscribers can use the app to download maps and search for locations of interest even in areas where internet services are limited.
Explorer for ArcGis can be paired with other apps in the catalog such as AT&T's Enhanced Push-to-Talk. as a bundle offering.
Esri added it offers location-based application programming interfaces, software development kits and configurable user apps to developers who aim to integrate geospatial tools into public safety technology platforms.