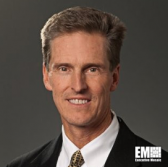 Engility has secured $25M in contracts to provide support services to U.S. Navy customers throughout the U.S.
The company said Monday it will deliver systems engineering, cybersecurity, and research and development support to the Navy"™s shore, afloat and expeditionary platforms.
Other services include software engineering and testing, supply chain management, systems design and cloud migration.
"By leveraging differentiated capabilities to deliver specific solutions, we help the Navy stay on point for the nation," said Scott Whatmough, senior vice president of Engility's defense and security group.
He added that the company has provided critical services to the Navy and Defense Department for more than four decades.