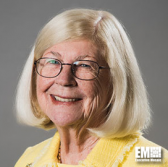 Data Systems Analysts has won a spot on a potential nine-year, $12.1B contract vehicle to support the U.S. Army's enterprise infrastructure and information systems worldwide.
The Information Technology Enterprise Solutions Services contract covers command, control, communications, computers and information management services as well as efforts to maintain and manage IT legacy platforms and equipment, DSA said.
DSA is among the 134 contractors that are eligible to compete for task orders under the indefinite-delivery, indefinite-quantity contract.
"With the award of Army ITES-3S, combined with our other prime IDIQ contracts, DSA has an increased opportunity to expand our delivery of exceptional service to our valued government customers," said Fran Pierce, CEO and president of DSA,
Pierce added intends to offer research and development, scientific and technical services to help the Army address complex emerging challenges.