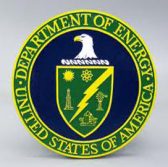 Twelve universities will work to develop an eco-friendly road vehicle for a Department of Energy-supported competition with General Motors and software firm MathWorks serving as co-sponsors.
The four-year EcoCAR Mobility Challenge tasks teams to each modify a 2019 Chevrolet Blazer into an an energy-efficient vehicle geared for carsharing uses, EcoCAR said Friday.
Participants will employ sensor and wireless communication technologies to develop a vehicle suited for a connected environment.
Argonne National Laboratory manages the event, which will run through summer 2022.
"EcoCAR serves as an experimental laboratory where students get to play and learn with real world tools and technologies that will help them secure jobs and build careers," said Lauren Tabolinsky, academic program manager at MathWorks.
The competing universities include:
Colorado State University
Embry-Riddle Aeronautical University
Georgia Tech
McMaster University
Mississippi State University
The Ohio State University
University of Alabama
University of Tennessee, Knoxville
University of Washington
University of Waterloo
Virginia Tech
West Virginia University