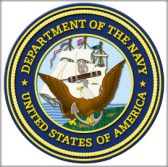 The Defense Department's Laboratories Office has selected the Massachusetts Institute of Technology to study the Naval Surface Warfare Center Crane Division's collaborative ecosystem.
MIT will conduct a case study to identify mission impacts of NSWC Crane's partnerships with various state organizations including the Indiana Office of Defense Development and Indiana University, the Naval Sea Systems Command said Thursday.
Under a competitive contract, the institute will study the factors, lessons learned and best practices of the center's collaborative enterprise with state entities, and recommend how these can be implemented across the DoD.
The study will commence on Oct. 11 and continue over a year.
"We believe the leadership commitment, dedicated resource investment and deliberate collaboration that has been nurtured across Indiana may serve as an example for other DoD lab-centered innovation ecosystems across the country," said Kyle Werner, director of engagement at NSWC Crane.