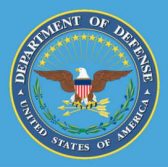 Battelle Education, Clemson University, the Massachusetts Institute of Technology and the National Center for Defense Manufacturing and Machining have received grants with a combined total of $5.7M under a Defense Department engineering education effort.
The recipients will use the funds to administer educational programs in the manufacturing engineering area under the three-year Manufacturing Engineering Education Program, the DoD said Monday.
Battelle Education will focus on high school level programs while Clemson University will offer instructional materials for students in high school through graduate school.
MIT will administer a 15-month apprenticeship program to help students join the manufacturing workforce.
Lastly, the NCDMM will provide virtual courses on additive manufacturing and associated topics to widen the coverage of the Society of Manufacturing Engineers' certification programs.