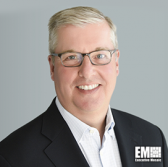 Deltek has completed the integration of its GovWin IQ platform with Onvia's market intelligence offering in a move to provide government contractors information on business opportunities.
GonWin+Onvia is designed to help clients discover contracting leads across the federal, state, local and education sectors, Deltek said Tuesday.
The Herndon, Va.-based company unveiled the single platform nearly a year after it purchased Onvia for $70M cash.
"When we set our sights on acquiring Onvia in 2017, we already had a vision of how this would transform our information solutions business and how it would benefit our customers," said Michael Corkery, president and CEO of Deltek.
"The GovWin IQ business is a critical part of our strategy to help project-based businesses grow and succeed," Corkery added.