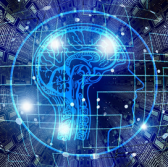 The Defense Advanced Research Projects Agency seeks participants for a four-year research program aimed at developing "third-wave" artificial intelligence tools that can mimic human reasoning and common sense, Nextgov reported Friday.
The Machine Common Sense project is scheduled to commence in June 2019 and will challenge multiple teams to make AI applications understand basic physics, human motives and spatial reasoning.
The program has another segment where groups must develop a platform that will employ public databases and websites to integrate "broad common knowledge" into the tools.
DARPA will fund the effort through the agency's $2B AI Next initiative and will accept research proposals through Dec. 18.