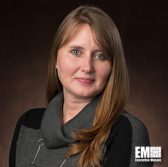 As part of Cybersecurity Month, Executive Mosaic spoke with Athena Starry, vice president of the cyber & SIGINT division at Novetta. Here's what she had to say:
EM: What is your cyber background?
Starry: I have a diverse background that encompasses everything from contracts, proposals, finance, accounting, budgets, business development and overall infrastructure support to operations within the federal space in both large and small companies. In supporting these various areas over the last 20 years, I've developed an understanding of our customers' missions in cyber for both defensive and offensive capabilities. I've been with Novetta since August 2012 as part a small business acquisition.
EM: How did you get your start in cyber?
Starry: My journey is a bit different than the usual paths. I started supporting cyber programs indirectly in various roles and transitioned into my current role. Having the opportunity to support our intelligence community customers in their missions is quite rewarding – our team does incredible work in cyber operations and the results are remarkable.
EM: What are the greatest challenges facing federal cybersecurity initiatives and how is your department in Novetta helping to address them?
Starry: Talent. Attracting qualified talent is extremely competitive in our industry and now we are competing, more than ever, with commercial companies for the same desired skills. You've got to offer exciting work, great culture and top benefits to attract and retain the expertise we need. Obviously Novetta offers extremely compelling job opportunities in cybersecurity, and I'm pleased to say we offer excellent benefits, training, certification and flex-time, but the secure nature of our customers restricts the ability to work outside of government spaces. I like to think there are talented cyber professionals who believe in securing our nation, want to get their clearance, are are willing to have all the perks of working for a great tech company but sit in a secured facility.
EM: POTUS recently released his Cyber Strategy. Were there any surprises?
Starry: Surprises? No. I think it confirms the challenge we – the federal government, military, industrial base and commercial industries – are all trying to solve … attracting, training and retaining cyber professionals. It is a rapidly growing, high-demand field.