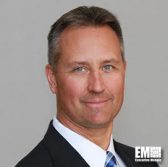 CACI International has offered its Tactical Radio Frequency Exploitation Vehicle to help the U.S. Army test a new platform designed to consolidate signals intelligence and electronic warfare functions, C4ISRNET reported Saturday.
Jerry Parker, senior vice president of C4ISR and EW at CACI, said at the Association of the United States Army's annual meeting that the company is using TRFE to assist the service in assessing initial features of the Terrestrial Layer System.
The report noted Parker expects the service to obtain initial fund in 2020 for system test efforts.
He added that the Army could apply lessons learned from developing concepts of operation and methods of implementing the system to tactical units when finalizing requirements for the program.